C. elegans Drug Screening Services
Based on our well-established C. elegans research platform, we also provide preclinical drug screening service.
Advantages of C. elegans as a drug screening tool:
l High homology: C. elegans is a simple worm with 40%-60% homology identified human genes.
l Short lifespan: Greatly shortens the experimental period.
l In vivo model: Screens are conducted in whole animal within cellular context.
l Well-known biology: A completely powerful sequenced genome and reverse genetic tools greatly facilitate target identification.
Technical application:
The assay measuring CL2006 Alzheimer's disease (Experimental period: 6-8weeks)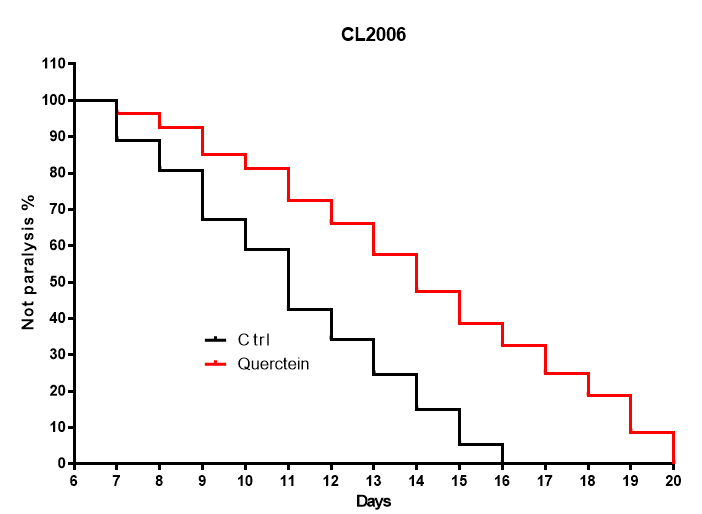 We offer the construction of disease model at the same time. Contact us via service@sunybiotech.com if you need more details.